23 Money-Saving Moving Tips
You're in the process of buying a new home. You've been pre-approved for a home loan, your offer has been accepted, and now it's time to get serious about planning to move. With inflation on the rise and the extremely high cost of fuel, you need to save money on moving expenses.
Fortunately, we have some excellent money-saving moving tips to help you do just that!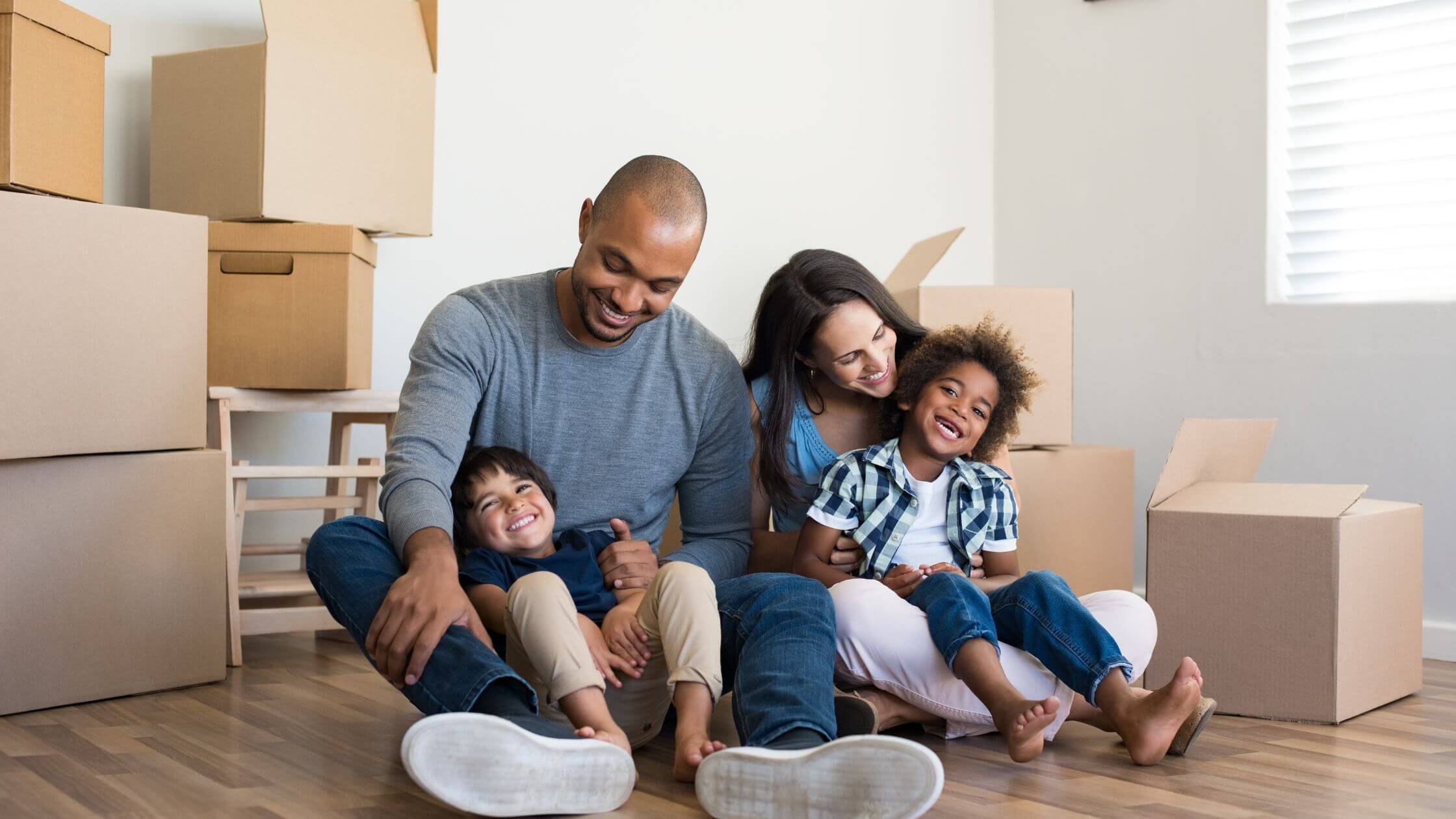 23 Ways You Can Save Money on Moving Expenses
On average, moving costs $1400 and can range from $800 to $2500 depending on the distance you are moving your belongings, how much stuff you have to move, and the size of your household.
This number may look higher this year due to the inflated price of fuel. The sooner you start preparing to move, the better you can plan and the more money you can save on moving expenses.
Here are some money-saving moving tips to help you save the most and move efficiently.
Start Saving Three Months in Advance
When purchasing a home, homebuyers will typically save in advance for the closing costs and down payment on their home. While you're at it, go ahead and save for those moving expenses! $2500 is a good number to start with since it's on the higher end of the range of how much a move can cost.
Set Aside a Contingency in Your Moving Budget
Budget the amount you save for moving expenses and have a specific amount set aside for unexpected costs that may arise later in the moving process.
Get Multiple Quotes for Movers
Before you decide which moving company to use, retrieve quotes from several different movers to compare to get the lowest rate possible. Don't be afraid to negotiate your rate! Some moving companies will jump at the opportunity to beat out the competition and offer you a lower rate.
Plan to Move During the Off-Season
We know it's not always within your control to determine when you can move. But if you have the flexibility and option, close on your home and move in the months of October or April. These months are when movers tend to have the lowest rates.
Move On a Weekday
Plan to move on a weekday, if that is a possibility for you. Moving companies typically have lower rates for weekdays as opposed to weekends.
Call Moving Companies to Check for Cancellations
This can be a strategic move if you are needing to move sooner than later but still want to get the lowest rate possible.
Request a Fixed Price
When retrieving quotes from moving companies, request a fixed price instead of an estimate. You may have to provide more detailed information in order to get a fixed price, but you will have a better idea of what your moving budget will look like.
Hire Movers for Specific Parts of Your Move
Instead of hiring movers to complete all of the packing and transportation, you can rent a truck and hire movers to help load the truck. Then you can drive the rented truck to your new home and hire movers to help unload the truck when you arrive.
This is sometimes called a "hybrid move" when the movers do part of the moving and you do the other half. Movers are paid by the hour and usually charge for transportation to cover fuel expenses.
So transporting as many of your belongings yourself as possible will save you a large amount of money.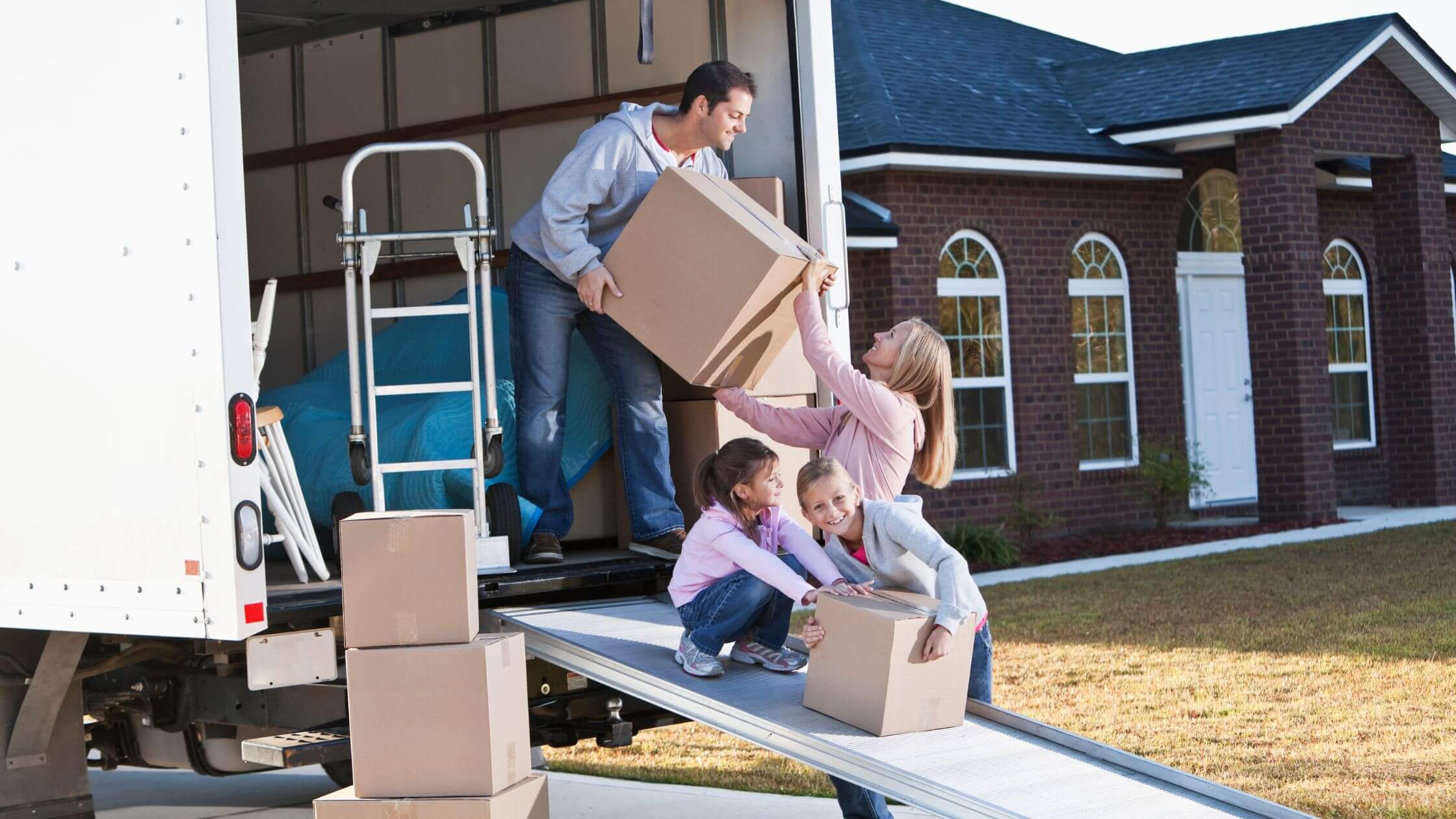 Throw a Packing Party
Speaking of doing as much of the moving yourself, you can always solicit the help of your friends to ease the burden of packing and maybe even help with the loading and transporting. Throw a packing party and provide food and beverages.
If you have the help, load as many of your belongings yourself with the help of your friends or family, and then leave the rest for the movers.
Rent Moving Containers or Pods
In some cases, moving containers or Pods can be cheaper than hiring a moving company. With moving containers or Pods, you pack and load your items into the container, which is then moved to your new home. The Pod or container typically costs between $350 to $550, whereas a standard long-distance move could cost thousands of dollars.
Read the Fine Print
Before signing a contract, make sure you know exactly what you are paying for. There can be a lot of extra fees and costs you can opt into or out of, depending on your needs and budget.
Downsize Before Packing
Go through all of your items with a fine-toothed comb and determine what you actually need to keep and what you could go without. Donate or sell as many items as you can. This will set you up for an easier, less-cluttered unpacking experience when you move into your new home.
Pack All Your Belongings in Advance
If you have the time and flexibility, pack your belongings yourself instead of hiring professional movers to pack for you. This can save you money and also let you carefully pack and handle items that might be breakable or have sentimental value.
Pack Strategically
Pack smaller boxes into larger boxes. If you are packing heavy items like books, be sure to use smaller, more durable boxes. If you put too many heavy objects into one large box, it is going to be very difficult and take more time to move those large boxes.
While you want to use as few boxes as possible, you also don't want to hamper the efficiency of your move by packing so many boxes that require two or more individuals to carry.
Disassemble Furniture When Packing
Disassemble the furniture before movers arrive. This will expedite the moving process, which will help save you money since movers charge by the hour!
Provide Packing Material
If you do not have the time or ability to pack your belongings yourself, you can still save money by providing the packing material yourself.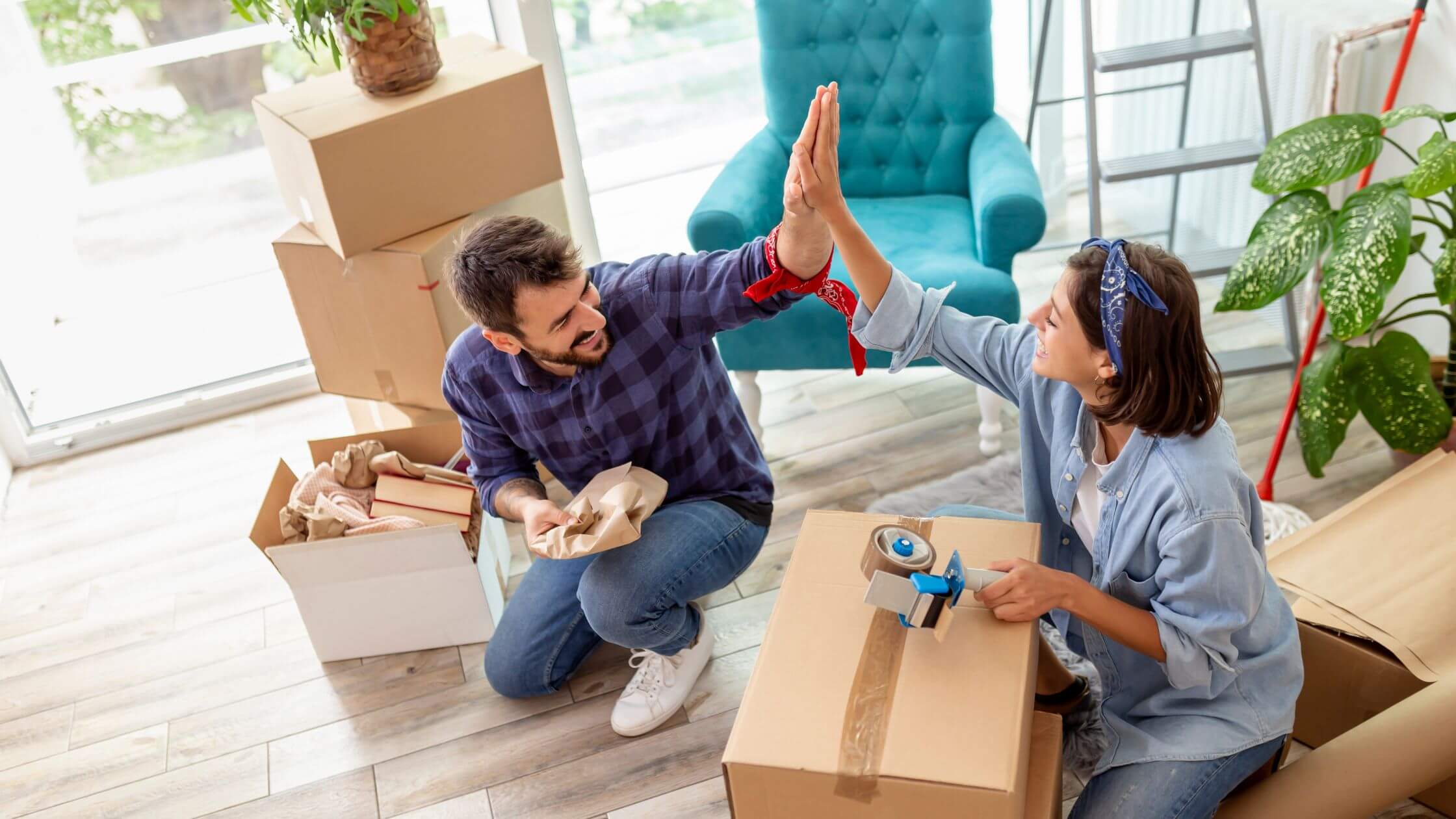 Get Creative With Cardboard Boxes
Before you purchase a lot of moving boxes, consider these alternative options for moving boxes:
Start saving packaging from online deliveries a few months in advance.
Find and collect as many free cardboard boxes as possible before moving. Ask your friends who have recently moved if they still have boxes you can use, ask around your workplace, and see if any stores will gift you their packing materials.
Look into U-Haul's Box Exchange and the "take a box, leave a box" program.
Get Creative With Packing Material
Before purchasing bubble wrap, consider using these alternative packaging materials:
Towels
Rags
Sheets
Pillowcases
Blankets
T-shirts
You can even use unused party balloons as packing material by blowing them up partially.
Check for Coupons Online
Municipal websites, like the Chamber of Commerce, city directories, etc., will frequently have coupons and deals from local businesses, including local moving companies. Always check these websites for coupons before hiring a moving company.
Save the Receipts for Donated Items
If you're planning to donate furniture, appliances, or anything valuable that you don't want to move, you can save the receipts from donating these items and deduct from your taxes the following year.
This doesn't save you money in the short-run, but it could save you some money in the long term.
Make Everyday Necessities Easily Accessible
Go through your routine, make a list of items you use every day, and pack them somewhere you can get to easily. This will prevent you from having to purchase extra necessary items, like toiletries or clothes. It can help to clearly label your boxes with the contents and even the room they belong in!
Check for Any Additional Moving Fees
If you are moving into a condo or apartment, there might be extra fees associated with moving, especially if a property manager is required to supervise the move. Check ahead of time to make sure you are not surprised by any unexpected fees!
Save Your Receipts
Save all of your receipts! Those moving expenses can be deducted from your taxes. So be sure to save every receipt!
Just Getting Started?
Maybe you're not yet looking to move, maybe you're just getting started with the homebuying process. If you're looking to get pre-approved for a home loan, the qualified loan specialists at VeteransLoans.com can determine your eligibility and get you pre-qualified in a matter of minutes! Call 1 (888) 232-1428 to speak with a loan specialist today.
VeteransLoans.com offers conventional, FHA, and VA products.
Create a better financial future
Get Started for
Free
To see if a VA loan makes sense for you, get started with a custom quote with no impact to your credit score